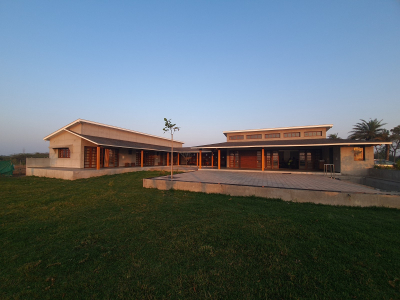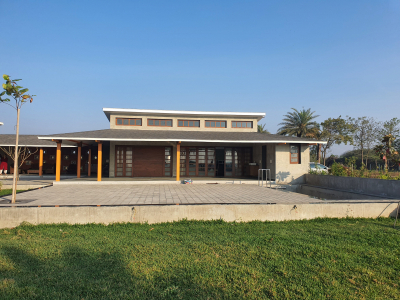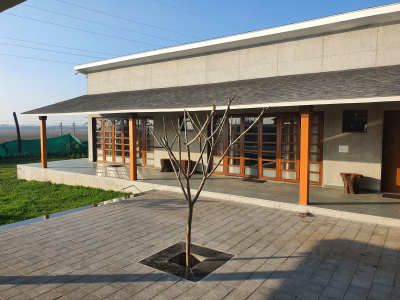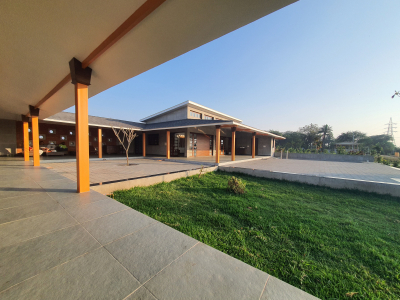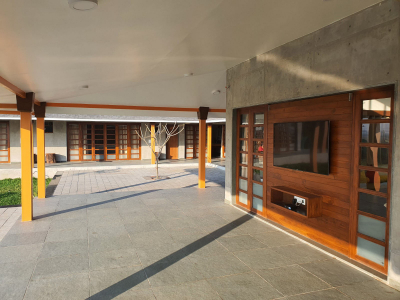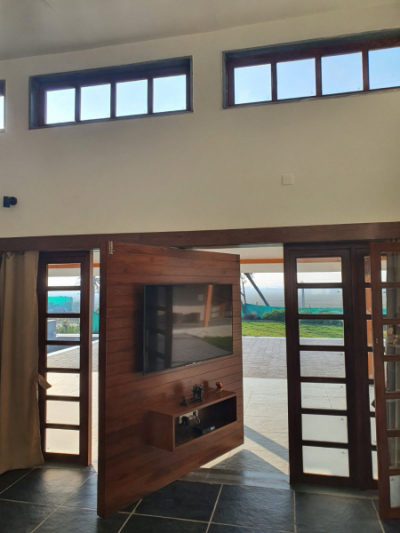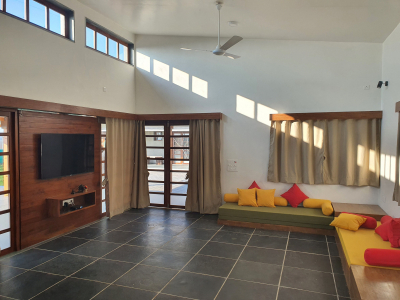 House by the Creek
Set alongside the backwaters of the Arabian Sea, this Farmhouse at Navsari acts as a threshold between the land and the water. The Habitable spaces are enveloped by an L-shaped wall, which in turn envelopes a Central courtyard.
As one approaches the house, one can only see the band of high walls with an only opening in the form of an entry door, standing as a bold mass in contrast to the soft landscape. Its only when one enters the premise, that they discover the spaces broken down into various scales as per the needs of the user and to create varied experiences of comfort and leisure.
The central court is enveloped by series of rooms on one side, verandah and living areas. The private and public areas are separated by a court overlooking towards the distant views of the backwaters. The living area is extended in the form of a deep verandah towards the horizon. The televised sports events towards which the client is inclined, is facilitated with a wall which can be rotated 180 degrees for it to become either part of the living space inside or towards the verandah on the outside, allowing flexible viewing environments.
Client: Hetal Bhai
Status: Completed
Scope of Work: Architecture
Nature of Project: Residential
Site Area: 15000 SQM
Architects: Milind Patel